Agrar Systems palletisers …
Meanwhile, hard work is being done to get several new Agrar Systems palletisers out the door. The machines are for customers at home and abroad.
Below is an impression of the production of the new palletisers in our workshop. The raised machine being prepared with roller conveyors and wrapper.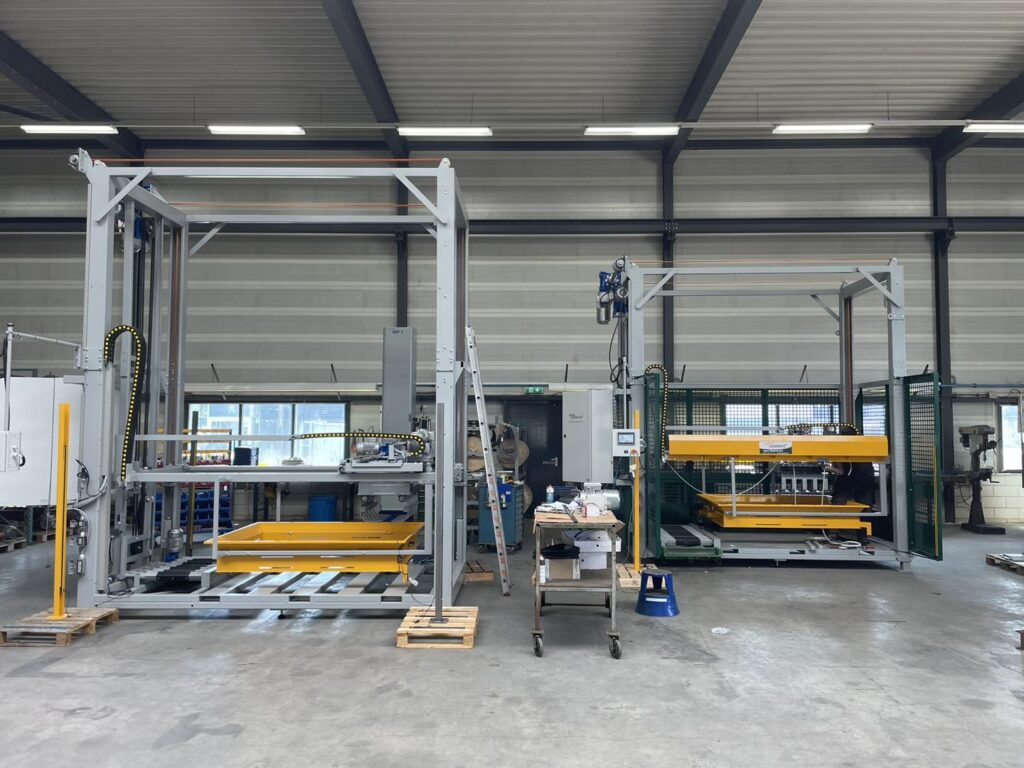 June 16, 2023