Yesterday again a nice delivery in Rutten, Noord Oostpolder!
We were there to deliver a Keulmac box turner with unloading function and matching bottom unloading bunker. The box turner can be used both separately and in combination. In the PLC programme, you choose between turning, unloading or a combination of turning and unloading. The bottom unloading bunker has a supply of 1 crate and the bottom belt is frequency controlled. The crate tilts back automatically when no product is visible to the sensors. A nice compact combination that does exactly what you expect !
We wish our customer much success and pleasure with this beautiful new machine!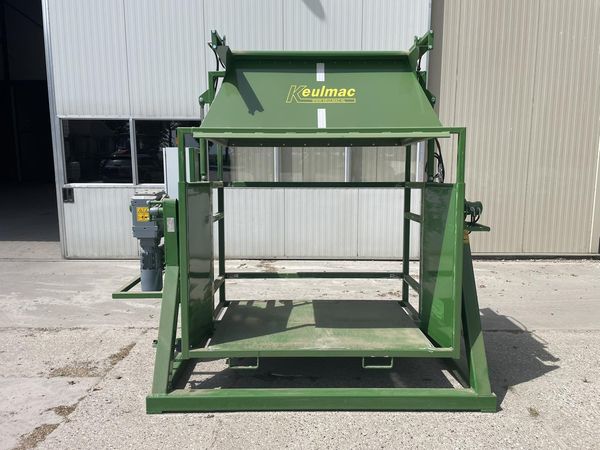 May 26, 2023