Agrar Systems weighing machine type B2 50.10
Last week, we were allowed to install an entirely new Agrar Systems weighing machine at a customer in Flevoland. This double weigher was made in an extended version, so that it fits well with the existing sewing line. At the customer's request, the weighing machine was spray-painted in its own colour!
Besides the weighing machine, we also supplied a roller conveyor to complete the job.
Some features of the Agrar Systems weighing machine type B2 50.10
Bandwidth 50 and 10 cm
Electronic scale without preselection
Air-electric hopper opening
Adjustable height adjustment
2 frequency controls for stepless belt speeds
Extended for above sewing line / baxmatic
The electronic weighing technology can automatically tare at 0. If the weighing tray becomes dirty, the machine stops because the starting weight is too high.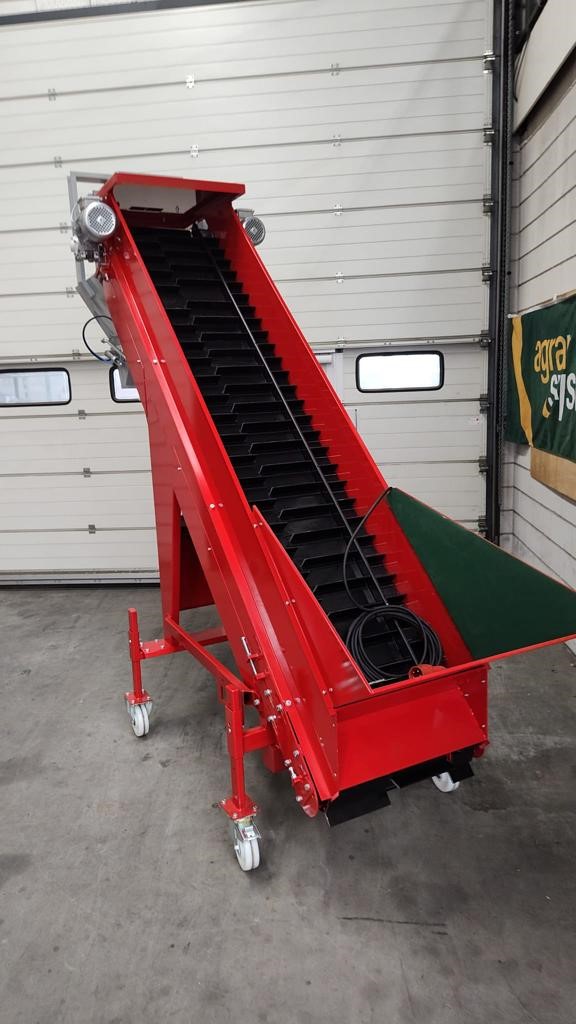 We wish our customer every success with this machine!
---
November 3, 2023